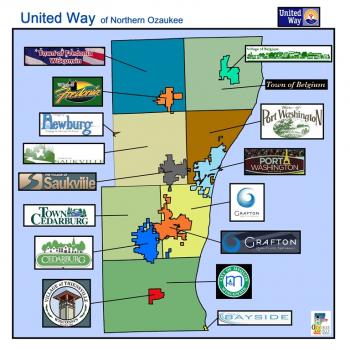 The collective efforts of donors and volunteers throughout Ozaukee County helped our community get through the pandemic.  Thanks to those efforts, United Way of Northern Ozaukee and our partners were able to respond quickly and help more people than ever.
Last year, we raised over $357,000
Because of your generosity, here are a few of our accomplishments that provided hope to our neighbors : 
122 neighbors received rent assistance to avoid a housing crisis

Provided warm blankets, gift cards for basic necessities like gas and food, and extra support during the holidays to over 350 individuals.

Launched the Community Services Navigator Program in partnership with key social service agencies to improve health literacy and access to the medical, practical and psychological sources of support where needed
Our goal in 2022 is to raise $400,000. 
This goal will allow us to continue with our long-term investments in our health, education and financial stability initiatives while also advancing our new initiative; the Community Service Navigator. This program focuses on high-risk individuals and streamlines the acquisition of services for more effective care.
Help us continue to navigate through this uncertain times and build back stronger communities with a brighter future for everyone.
Meet the Campaign Team
United Way of Northern Ozaukee has a strong team of community leaders who are working together to engage people across Ozaukee County who want to make a difference. 
Read their bios below
The Nelson Family, Port Washington
Scott and Nicole moved to Port Washington in 2007 after having lived in Menomonee Falls. The two met in college.
Nicole is originally from Ozaukee County and wanted to raise their daughters surrounded by family. Scott is a sales rep and owns his own firm, Rev B. He also co-owns Harbor City Plumbing and Mile Rock Site Solutions. Scott is also on the Review Board for the City of Port Washington. Nicole works part time for Harbor City Plumbing and serves on the Library Board. She is also on the Be3 and PDub Swim Club boards. Brynn is a sophomore at Port Washington High School and is on Student Council, the Port High Swim Team and plays the violin for MYSO. Drue is in 8th grade at TJ and is on the PDub Swim Team and takes piano lessons. Violet is in 6th grade at TJ and is also on the PDub Swim Team and plays violin for MYSO.    
"United Way of Northern Ozaukee is very instrumental to so many people.  For generations, people of all ages have counted on United Way and their partners for assistance. For us, it's about neighbors helping neighbors and United Way is a shining example of this. Our tight-knit community has been a great place to raise our girls and we know we can count on its support to assist those in need. We are honored to be able to play a role in United Way's mission." 
Kathie and Todd Gordon, Mequon
Todd serves on the Board of the Port Washington Historical Society, is a member of the Board of Trustees for the Wisconsin Marine Historical Society, and is treasurer of the Board of Directors of Empower Credit Union. He retired after 43 years with We Energies. Kathie has been a volunteer for many community entities.
Together they are strong supporters of UWNO as well as the Next Door Foundation and Sojourner Family Peace Center.
"The ability to make a difference through donation of volunteering as well as funds is so very important. UWNO's mission is to afford financial and resource assistance to Ozaukee County through its partnership with nonprofits, providing education, health and financial support."
Marc and Grace Eernisse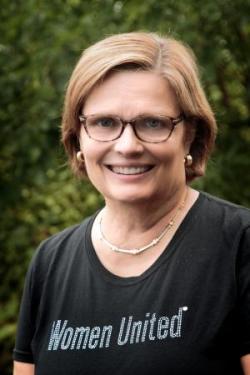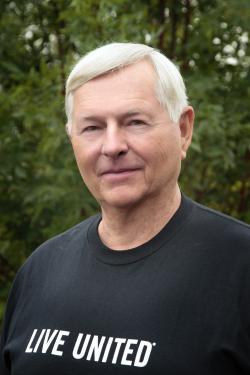 Grace and Marc are both passionate Ozaukee County volunteers.
Grace Eernisse is retired as a retail sales manager and consultant with over 30 years of retailing experience. From 2014-2018, Grace served as Vice Chairman of Hospitality for the Wisconsin 4-H Foundations annual Governor's Blue Ribbon Auction at the Wisconsin State Fair. As a former member of Mequon United Methodist Church, she was commissioned in 2003 as a Stephen Minister. She is a former president of the Mequon United Methodist Women. In 1992-1994, she served as president of the Board of Directors of the Ozaukee South Unit of the American Cancer Society. Currently, she is a board member of the Ozaukee Jail Literacy Program, and she is also a board member of United Way of Northern Ozaukee.
Marc Eernisse is president of Eernisse Funeral Homes. He has been a funeral director for over 50 years. Marc is the chairman of the Wisconsin Funeral Directors Examining Board. He retired after 29 years on the Port Washington Fire Department and served as fire chief for 22 years. Marc is a past president of the Wisconsin Fire Chiefs Association and a past president of the Wisconsin Funeral Directors Association. As a past president of the Port Washington Historical Society, he is also a charter member of the society. For over 30 years, he was a member of the Port Washington Kiwanis Club and served two terms as their president. Marc is currently a member of the City of Port Washington Design Review Board.
Marc and Grace are members of the Grand Avenue United Methodist Church, and they serve as members on several church boards. They enjoy spending time with their family and friends at the Wisconsin vacation homes in Door County and Forest County.
"We wholeheartedly stand behind United Way of Northern Ozaukee. Through its support of the major non-profit agencies in Ozaukee County, they have made a significant impact in helping and supporting those in need for 70 years. United Way of Northern Ozaukee has been our county wide leader in striving for a better tomorrow for all."
Pat Foy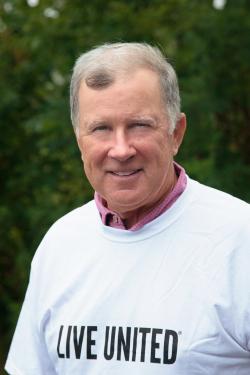 Pat Foy is a life-long Wisconsin resident who's been happily married to Linda for 43+ years. They have three adult children, all married and living in Ozaukee and Milwaukee counties.
Pat worked in the Milwaukee area for 40 years in technology and executive management roles, starting at the M&I Corporation in 1978. He recently retired after six years with FIS Corporation as Executive Vice-President, overseeing a number of North American businesses, including FIS Milwaukee. Prior to that, Pat had been President of Bank Services for Fiserv in Brookfield for 10 years. From 2000 – 2003, he was founder, CEO and Chairman of an online learning company – Login & Learn. Pat has an undergraduate degree from UW–Oshkosh and a Masters in Management from Northwestern University in Evanston, Il.
Holly Ryan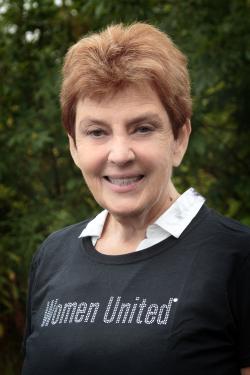 Holly Ryan was born and raised in Chicago, but she moved to Wisconsin when she got married. She's lived in Cedarburg for 43 years. She has four adopted children and six grandchildren.
Holly is a retired RN and community volunteer, especially with the Ozaukee County Jail Literacy Program, Christ Child Society, Rivoli, Hospitality Center in the Riverwest area, Felemer's Chaney Advisory board, Notre Dame Middle School and Women's Fund HER scholarship. She also loves to read, travel and play bridge.
"United Way Northern Ozaukee began in 1950 and has been providing support and financial assistance for 70 years. It has never been more important for this support. COVID has changed everything in our lives, and especially for those in greatest need in our community. Help us to impact their lives!"
Joe Graf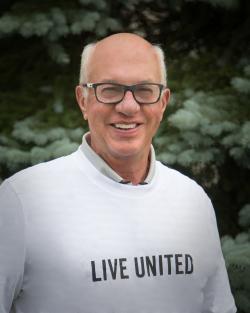 "I feel very strongly about our ability as individuals to have a positive impact on the lives of other people especially those less fortunate than ourselves. I have been involved with The Gathering of SE Wisconsin (People in Community Feeding the Hungry) for over 25 years; also served as a volunteer, cook and currently as a Board Member.
"Living in Ozaukee County, I now deliver meals to the elderly monthly in Grafton, Cedarburg and Mequon. I also help the elderly with rides for appointments and shopping through Interfaith Caregivers of Ozaukee County. I recently joined the Board of Directors of Advocates – An Ozaukee County non-profit which is working to end Domestic and Social Violence in our County. I previously was a Board Member of the Volunteer Center of Ozaukee County (VCOC) as member, Treasurer and President. It was through this interface of the VCOC and the United Way of Northern Ozaukee County that I became aware of the widespread positive impact it is having in all of Ozaukee County.
"I feel the United Way of Northern Ozaukee has had a positive impact on so many lives in Ozaukee County. It's supported Agencies help all aspects of those in need. From addressing Domestic Abuse, feeding the hunger, to education needs, it does so very much. It helps support it's Agencies in an effective, efficient, low overhead way. One donation to the United Way of Northern Ozaukee can benefit so many lives in a variety of ways. I am proud and pleased that I can contribute to its efforts."
Jennifer Wenger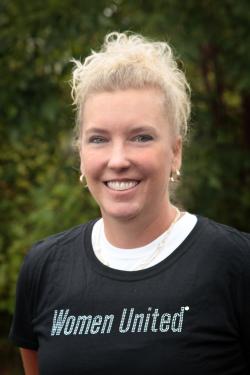 Jennifer Wenger is the Senior Director of HR and Talent & Organizational Development at Kapco Metal Stamping. She's been with Kapco since 2015 as the Senior Director of Talent & Organizational Development. She's also an Ozaukee Youth Apprentice Board Member.
"The majority of my life has been spent in Ozaukee County. I'm the mother of four daughters, and we live local in Cedarburg. Sourcing, teaching and developing talent with careers in manufacturing for a top workplace in SE WI is a passion of mine!"
Jim Asplin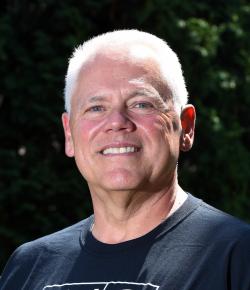 Jim Asplin and his wife, Christine, live in Port Washington. Jim has served his community as a Financial Advisor for 23 years and is a partner in Newport Partners Wealth Management. Jim and Christine's outside activities frequently involve their four grandchildren, son and daughter, camping, golf and destinations with palm trees.
Jim is a past president and 23-year member of the Port Washington – Saukville Rotary club. He's also a past board member for Portal Industries and the girls basketball coach for St. Joseph Parish school. Jim was a member of the inaugural UWNO Campaign Committee.
"As an organization you can make a difference. Banding together with our local nonprofit agencies, we can influence change in the lives of our neighbors. What we share through UWNO will come back to us all tenfold in some area of our lives and communities."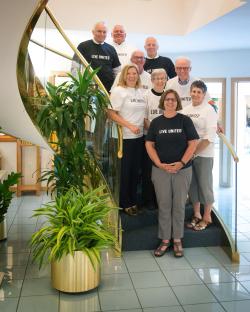 We proudly recognize and celebrate UWNO's hand raisers and game changers that served on our inaugural campaign cabinet. We are extremely grateful for their big heart and enthusiasm for being a champion and changing lives in our community. This team of exemplary leaders laid the groundwork for those that now take up the torch for those in need.
Jim Asplin- Newport Wealth Management
Deb Fedel- Seek Careers and Staffing
Joe Graf – Former President of the Volunteer Center of Ozaukee
Bill Henkle - Former Professional Educator
Bob Henkle - Reinhart Boerner Van Deuren S.C
Karl Hertz- Former Professional Educator
Carol Hertz- Former Professional Educator
Todd Luft- Associated Bank